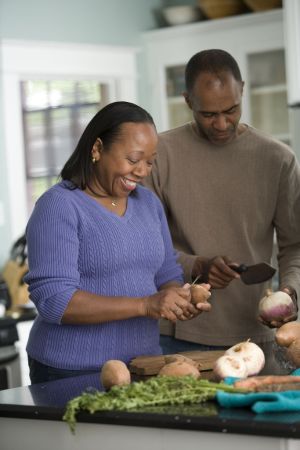 Lifestyle changes are just as important as medications. Follow your doctor's instructions and stay on your medications. Do not stop taking your medications before talking to your doctor or pharmacist. All drugs may have side effects, so talk to your doctor regularly.  Team-based care that includes you, your doctor, and other health care providers can help reduce and control blood pressure.
Here are some easy tips to help reduce your blood pressure:
Work with your health care provider to find a treatment plan that's right for you.
Eat whole-grain breads and cereals.
Try herbs and spices instead of salt to flavor foods.
Check food labels and choose foods with less than 400 mg of sodium per serving.
Lose weight or take steps to prevent weight gain.
Limit alcohol consumption and consult your health care provider about whether it is safe to drink alcohol at all.
If you smoke, get help to quit.
Ask your health care provider about medications to help reduce high blood pressure. Samples of these types of medications include ACE inhibitors, ARBs, beta blockers, calcium channel blockers and diuretics.
Reference: American Diabetes Association