For those who want to quit tobacco.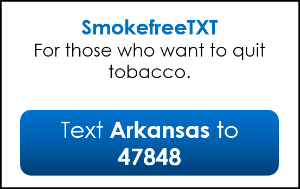 The program lasts 6-8 weeks, depending on your quit date. You will receive 3-5 messages per day. The text messages provide tips, advice, and encouragement to help you overcome challenges and stay motivated.
Use the keywords for extra help at any time. Text CRAVE, MOOD, or SLIP to 47848.
Additional options: