Be Smoke Free — Tips for Teens and Young Adults
Quitting is tough, but if you are prepared you have a better chance to succeed. Build a quit plan to get ready and find out what to expect along the way.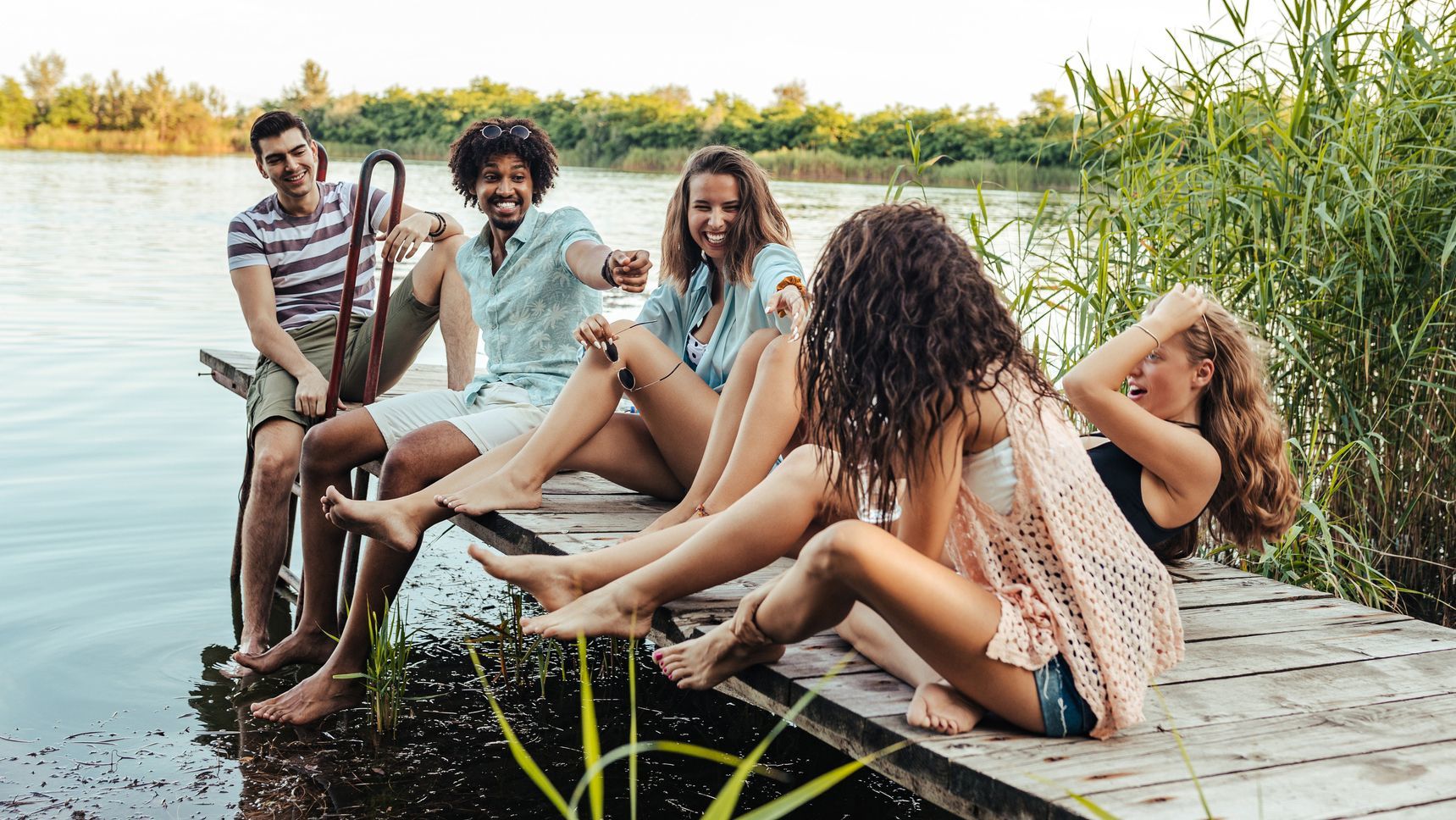 Set your quit date.
Sooner is better than later when it comes to choosing a quit date. Many tobacco and nicotine users choose a date within two weeks to quit. This will give you enough time to prepare. Really think about your quit date. Avoid choosing a day when you know you will be busy, stressed, or tempted to smoke, dip, or vape (e.g., a night out with friends).
What are your reasons for quitting?
Everyone has their own reasons for quitting tobacco or nicotine. Maybe they want to be healthier, save some money, or keep their family safe. As you prepare to quit, think about your own reasons for quitting. Remind yourself of them every day. They can keep you focused so you can quit tobacco or nicotine for good.
Identify your smoking, dipping, or vaping triggers:
Feeling stressed —> Crush a wad of paper or squeeze a ball with your hand.
Feeling bored —> Read. Play a game. Work on a hobby. Take a walk.
Feeling down —> Talk to a good friend.
Talking on the phone  —> Play with paper clips or doodle on a scrap of paper. Drink water through a straw.
Drinking coffee —> Switch to water, juice, or a caffeine-free soda.
Driving —> Take a different route. Sing along with the radio.
Seeing someone else smoke, dip, or vape —> Go to places where you cannot smoke, dip, or vape. Ask friends not to use tobacco or nicotine around you because you are trying to quit.
Prepare to fight cravings.
Cravings only last a few minutes--but those minutes can be hard. The longer you go without smoking, dipping, or vaping, the more these urges will fade. Fighting cravings can be easier if you have a plan.
Keep your hands busy.
Play with a coin or paperclip to keep your hands busy.
Find other ways to relieve stress and improve your mood.
Practice deep breathing to calm down or do some pushups to blow off steam. Turn to friends, family, and our wellness counselors when you need someone to talk to.
Keep yourself busy and your mind occupied.
Make a list of tasks that you can accomplish when a craving hits. This list can include homework, chores, replying to emails, running errands, or planning your schedule for the next day.
Find other ways to relax.
Treat yourself to something different. Listen to your favorite songs, plan a movie night with friends, or save up your cigarette money for a special treat when you reach a tobacco or nicotine-free milestone.
Find other ways to boost your energy.
Eat a healthy snack. Make sure you're getting plenty of sleep at night to help you from feeling slow during the day.
Get rid of reminders.
Seeing reminders of smoking, dipping, or vaping makes it harder to stay quit. Get rid of any reminders in your home, car, and workplace before your quit day.
Wash your clothing, especially the clothes you smoke or vape in.

Put crave-fighting items – like straws, pen and paper, candy, sugarless gum, sunflower seeds, or a list of chores to avoid those trigger situations.

Get rid of pods, chargers, or any nicotine-related products and stay away from others who smoke or use e-cigarettes.
The night before quit day, throw away everything that is related to your tobacco or nicotine use. Don't hide a pack in your freezer or stash your dip in the back of a drawer.
Everything must go!
Reward yourself when you reach quit milestones.
Let loved ones know you are quitting.
Have places to turn to for help.